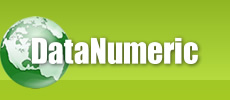 Website Design
Rs.650 /hr
Domain Name Registration
Full Domain Ownership, Control
Free DNS with Full Control
Free Email Forwarding
View Details »
Web Hosting & Email
14+ Years Track Record
99.99% Server Uptime
24 x 7 Technical Support
View Details »
Website Design & Development
14+ Years Experience
Standards Based Design
High Ranking SEO
View Details »
Search Domain Name Availability
Website design company in Bangalore India builds standards based HTML5 / CSS website designs viewable in any browser and mobile phones, web application development, e-commerce solutions, payment gateway integration.
We offer web hosting with 99.99% uptime, 14+ years track record and 24 x 7 x 365 knowledgeable technical support. Our first client is still with us after 14+ years, is true testimonial of our web hosting reliability.
When you register domain name through us you retain full domain control, you can login to the domain control panel provided by domain registrar and manage your domain yourself.
Search Engine Optimisation

Website designs we build are optimised for best rank in search engines, attract more visitors and become profit centre for you.
Website Profit Centre

Datanumeric.com is the only website design company in Bangalore that consistently designs successful websites that get top ranking.
24 x 7 x 365 Sales / Technical Support

Always ready to help, 24 hours 7 days a week, call us - Mobile: +91-9342143053
Datanumeric Internetworks, #615, 5A Main Road, 2nd Block, R.T Nagar, Bangalore - 560032, India
Domain Name Registration
Website Design, Development